Hi All,
This weeks works involved installing new VM Zinc to a house on the the southside of the City, Roofing Contractor Dublin
The Zinc was installed by Roofers Dublin on WBP and ventilation provided within the roof space
Please see below the before pictures!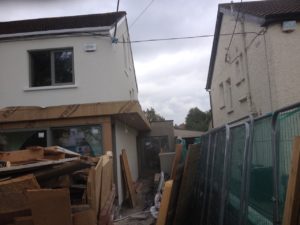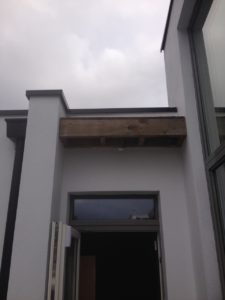 Zinc has become very popular in the Roofing Dublin Market with a lot of customers both private and commercial option for this type of Dublin roofing
In the first Roofers Dublin Zinc Roofing picture above you can see the front porch and side fascia before VM Zinc is applied
The other Picture shoe 2no. small Zinc roof detail to include fascia and soffit Dublin Roofing
Please see below for the finished and detailed works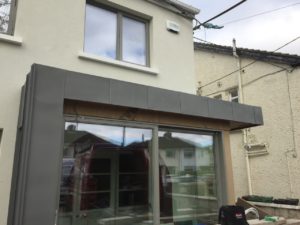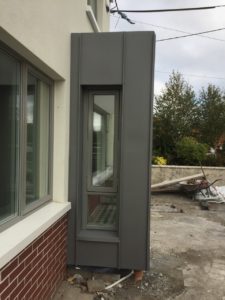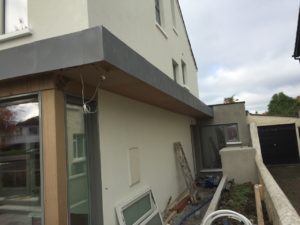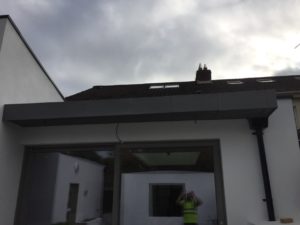 So you can see the ascetic effect that applying  Zinc Roofing Dublin Product to domestic property to add that modern feel to you home dwelling
Please feel free to contact me if you have a project of this nature, Till next Time
Dublin Roofing Contractors
Keeping you safe and dry!
Check out our recent blog post on Domestic Roofers Dublin.
RCRT.ie