Hi All,
Last weeks works consisted of the recovering of an old asphalt roof using new torch on roofing membrane
The Roofing Dublin works took place on a flat roof in Dublin 12
There is approximately 320m2 of roof area to be recovered and 3 no. lights to be sealed and 3 no. breather vents to be flash
Before Picture Below Roofing Dublin, New Roof Dublin
Pictures of works in progress see photo below: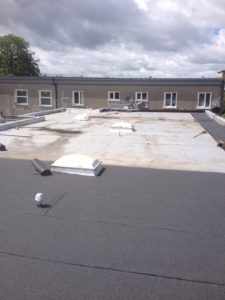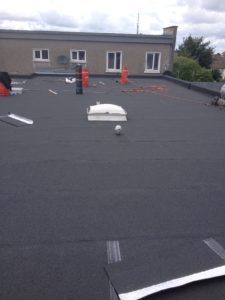 We used the Plura R product from Pluvitec which is a specially designed system for covering old asphalt and green mineral roofs
The product has an excellent roofing finish and we no can provide a roofing warranty for the roof, by both roofers and manufacturers
See The Finished Roofing pictures below: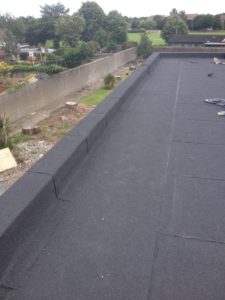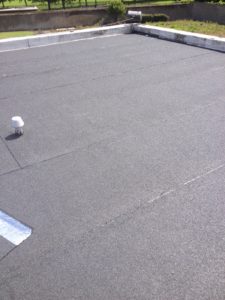 Please feel free to contact for any information on the above!
Check Out Our Latest Blog Post On Roofers Dublin.
Till next time Richard!